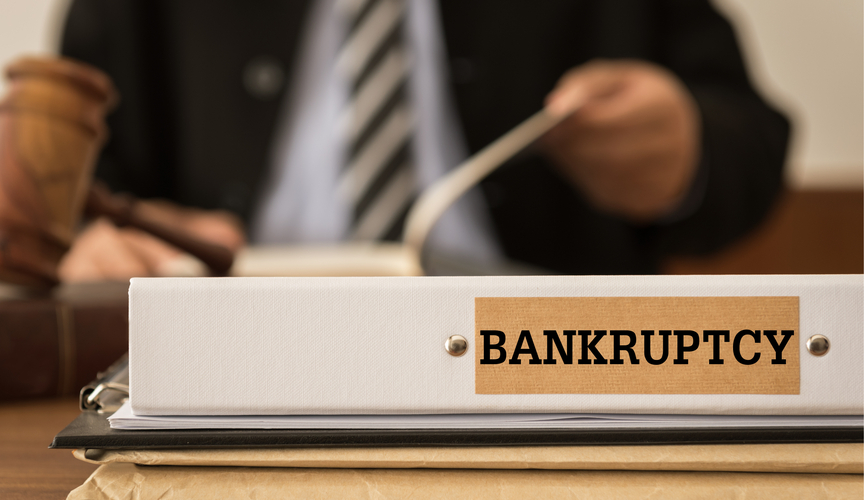 People are sometimes hit with unexpected financial burden, and it's surprising how quickly you can find yourself facing a seemingly insurmountable debt. The stress that accompanies this debt can be as debilitating as the debt itself. The law does offer some viable solutions that can help you crawl out from under that debt and regain your financial footing. Filing for Chapter 7 bankruptcy is an opportunity to hit the debt reset button. In essence, a Chapter 7 bankruptcy erases your financial obligation to repay many kinds (but not all kinds) of consumer debt. Chapter 7 bankruptcy can help, but choosing to pursue Chapter 7 is not always an easy decision to make
Who Can File?
In order to qualify for Chapter 7, you must meet certain criteria. There are six specific circumstances that – by precluding you from eligibility – help to define actual eligibility:
Your income is too high (your average income for the previous six months must be below your state's median income);
You are capable of repaying some of your debt;
You previously discharged debt in a bankruptcy (within the past 6 years for a prior Chapter 13 and within the past 8 years for a prior Chapter 7);
You have a prior bankruptcy case that was dismissed within the previous 180 days;
You failed to meet your credit counseling requirement (which is a mandatory element of the Chapter 7 process); or
You defrauded creditors.
Making the Decision
Even if you do qualify, there's a lot to take into consideration. Chapter 7 bankruptcy should not be entered into lightly – nor should it be rejected out of hand. A Chapter 7 bankruptcy will affect your future credit, and it might damage your reputation and even your sense of self. But it can also give you the boost you need to get yourself back on financial track, help you begin the long process of rebuilding a healthy credit rating, and allow you to let go of the mounting anxiety that almost always accompanies overwhelming debt. And there is certainly dignity in taking the necessary steps toward a more financially responsible future.
Call 973-278-1124 to Schedule a Free Consultation with an Experienced New Jersey Bankruptcy Attorney Today
If you are facing overwhelming debt, you do have viable legal options. Chapter 7 bankruptcy has helped millions of individuals and families to regain financial stability. Pursuing a Chapter 7 bankruptcy might be a difficult process for you personally, but it can also be very empowering. And there is no shame in doing everything you can to help yourself and your family pursue a financially responsible and less stressful future. Bankruptcy law is complicated and every case is unique, but the law can also provide you with the relief that you deserve. If you are facing insurmountable debt, you owe it to yourself to contact an experienced New Jersey bankruptcy lawyer. Salomon & Aquino has been in the business of helping people navigate bankruptcies for over 50 years, and we can help you. Give us a call at 973-278-1124 today.